After you have completed the registration, you need to choose one of three subscriptions so that you have access to the tools on the platform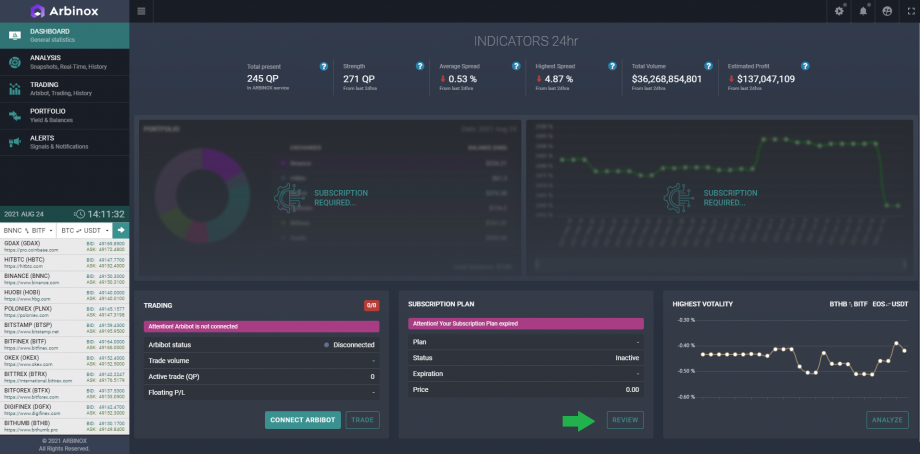 Pay attention below you will see the section Subscription plan. Click Review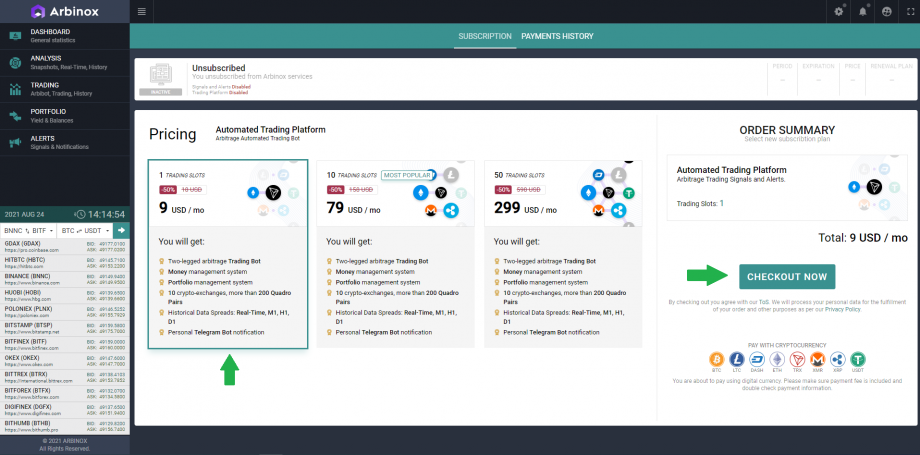 The first test subscription for $ 9 allows you to open one Quadro Pair for you, and of course, you will not be enough for a full-fledged work, but in order to analyze all the functionality of the platform as a test.
Select the desired subscription and then click CHECKOUT NOW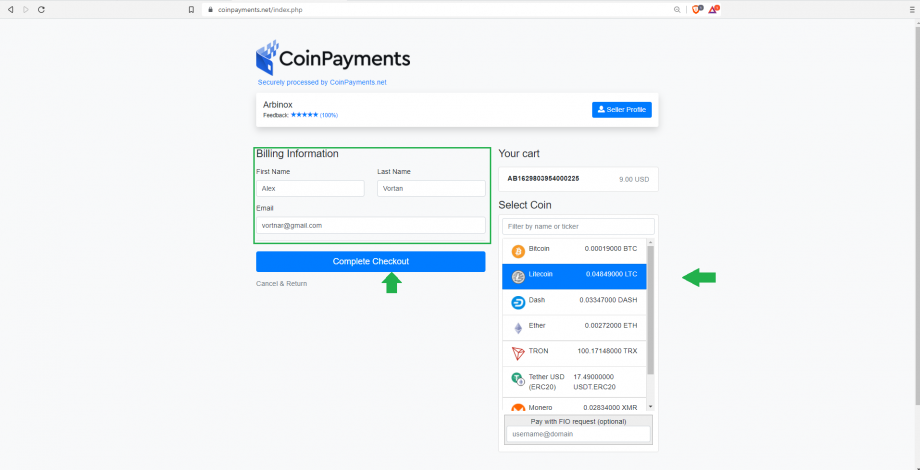 First, we enter our Name and Last Name and enter our email (check the correct spelling of  email)
Choosing cryptocurrency for payment for example LTC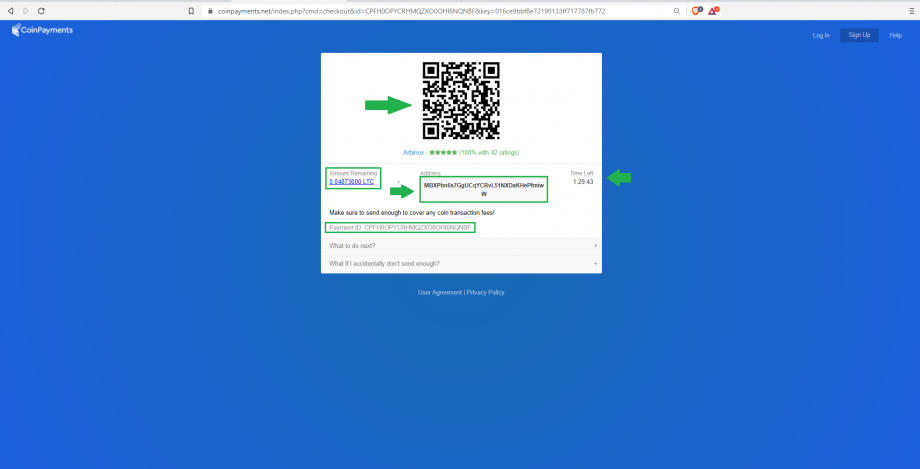 You can scan the QRcode or just copy the address to which you will need to send your chosen cryptocurrency.
Pay attention to Amount Receiving this amount that you need to transfer to this wallet (this amount does not include the network commission or the commission for withdrawing from the exchange or from the wallet. Please be careful at this point and calculate the commission from your side separately).
You can also click on + What to do next? and you will get full instructions on what you need to do.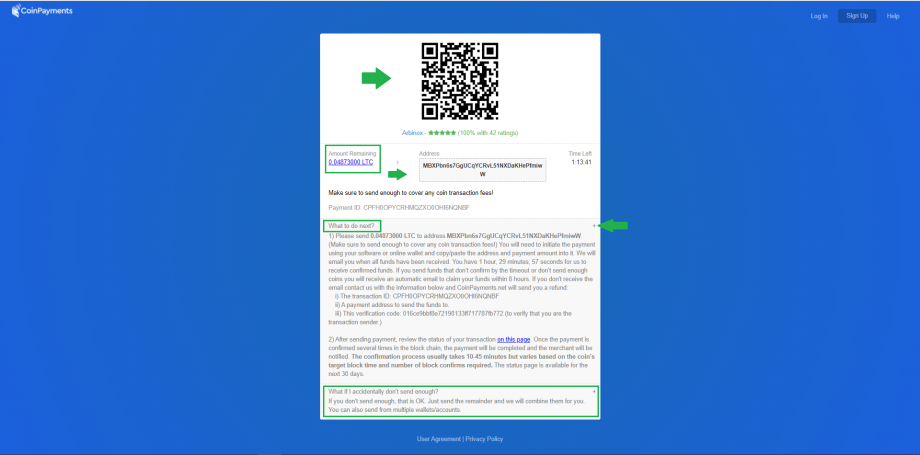 After the funds are transferred to this wallet and the payment is completed within 30 minutes, your account will be activated for your chosen subscription.