The main indicator for trading in the Arbinox system is Arbitrage Spread.
Arbitrage Spread is the difference in rates between two crypto exchanges for the same trading pair, expressed as a percentage.
Example for Quad Pair BNNC (Binance) – BITF (Bitfinex) ETH(Ethereum)-USD (USDT-Tether) :

As you can see, the current discrepancy between the two exchanges was (-0.18%).
Important! If the Spread value is negative, then on the first Quad Pair exchange (in this case Binance) the rate is lower than on the second one (in this case Bitfinex).
Changes in the Arbitrage Spread for each Quad Pair (QP) in the Arbinox system can be analyzed in Real-Time mode and in "M1", "H1", "D1" timeframes.




Historical data on Arbitrage Spread are stored in the system for 1 year. Thus, the Arbinox trading system allows traders to track patterns of changes in the differences between the rates of different exchanges over a long period of time.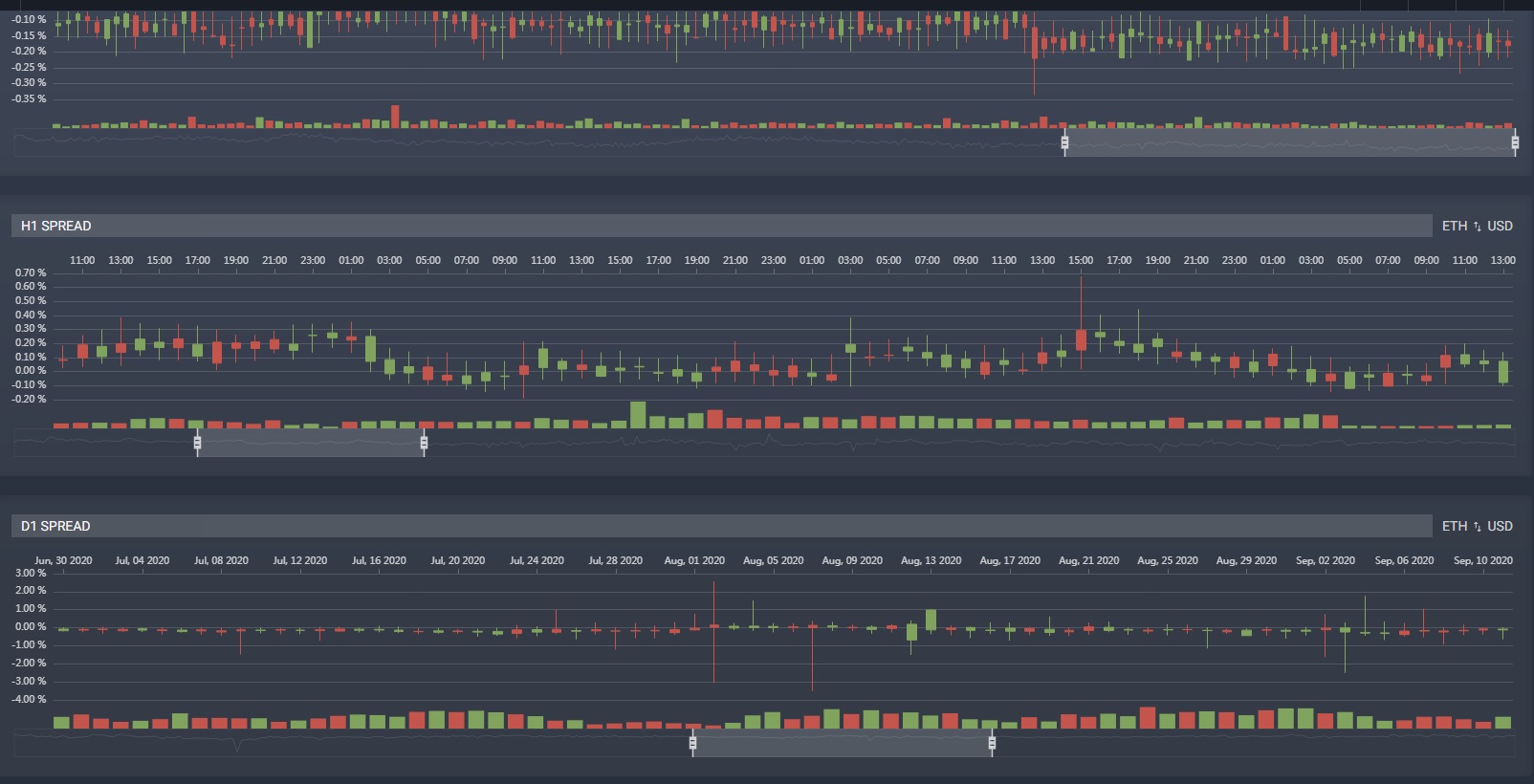 This feature allows to set up trading conditions for Arbinox Bot with high accuracy, which significantly increases trading opportunities for extracting profit.